There are a TON of options for child sponsorship and most of them do good work in the lives of children.
However, since it's easily to get overwhelmed by the options (and to be honest, some are better than others), I have compiled a short list of organizations that I believe are good choices.
*Please note: This is ONLY MY OPINION. I am not an expert and I do not have personal experience with most of these organization's work on the ground. Please take this all as my suggestion and nothing else.


SPONSOR OPTIONS:
Food for the Hungry: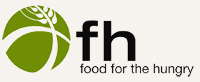 I had the opportunity to see Food for the Hungry in action during my visit to Ethiopia several years ago and have been sponsoring a child through them ever since. Abraham is very much a part of our family! I was impressed with the work that I saw them doing on the ground and how well they supported not only the children, but the entire community where they work. Visit: http://fh.org/
Lahash International: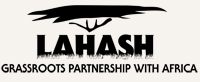 Lahash is another grass roots organization and they focus their work on Uganda and Tanzania. I have had family members who spent a year working at a couple of their homes for children and can't say enough great things about their ministry there. They have several sponsorship options focused on different sectors of the population in several different areas. Visit: http://lahash.org/
Forward Edge International: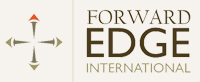 This is another small organization that has several focused ministries around the world. They offer sponsorship in Managua, Nicaragua, Oaxaca, Mexico and Kijabe, Kenya. Each of their sponsorship programs is meeting desperate needs in very different places. Their most developed ministry is in Nicaragua where they run a home for girls who have been rescued from La Chureca…a city that sprung up literally in the dump outside of Managua. Forward Edge is supported by churches and seeks to get those churches involved in their ministry which is awesome. Visit: http://www.forwardedge.org